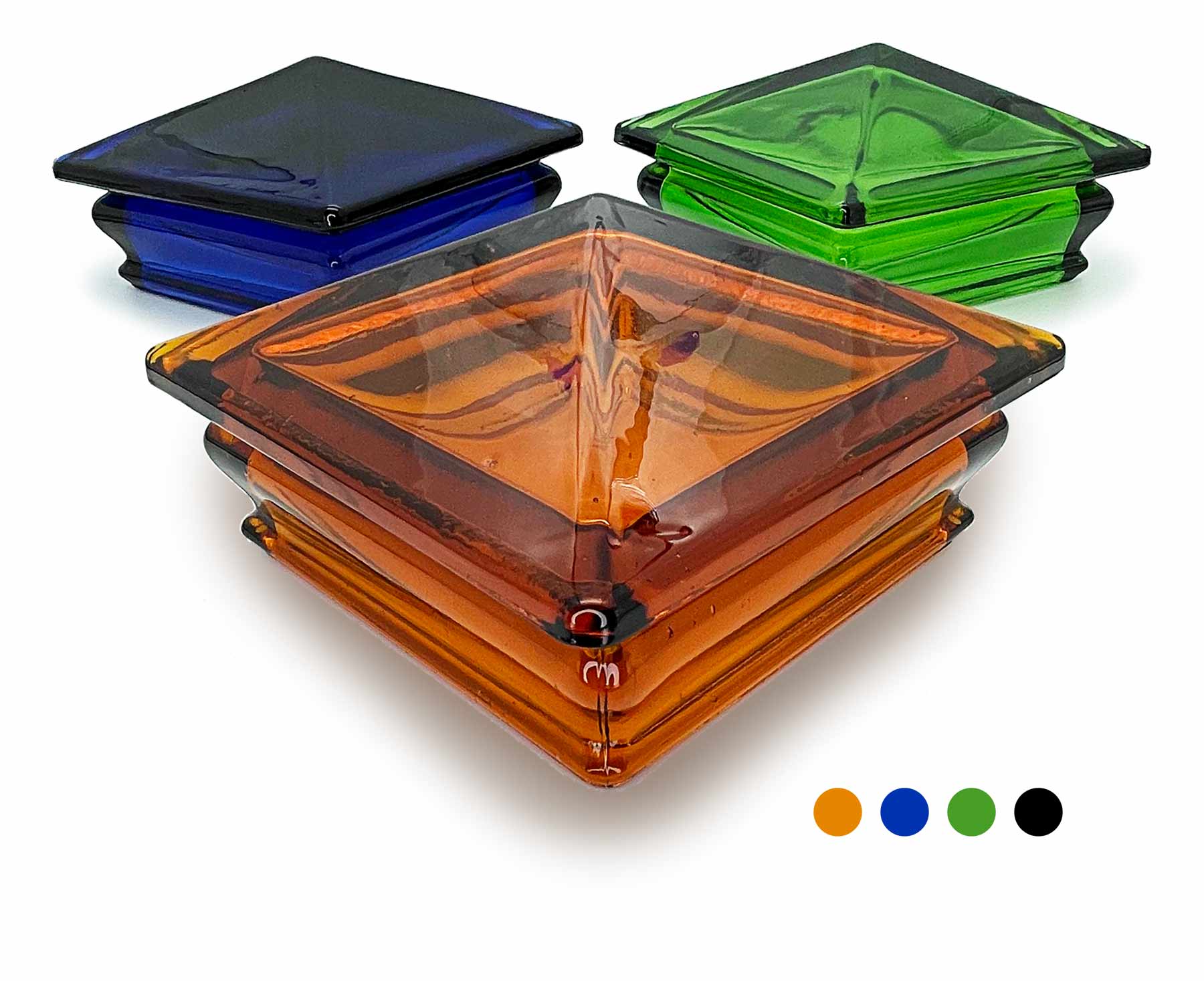 Finish your projects with stained glass post caps.
Choose the post caps deck and fence contractors are using – contractor grade, high quality, stained glass post caps. Available in four vibrant colors and two sizes.
Bring your outdoor yard and garden to colorful life with the radiant beauty of genuine glass post caps. Finish your deck, fence, garden, pool enclosure, or even mailbox post with unique elegance and color. The classic pyramid shape and deep rich colors dance with sunlight and add just the right touch of color. Available in several colors and sizes to fit your new or existing projects.
Put an end to boring backyards with beautiful glass post caps.
Glass post caps deliver the perfect splash of color to your backyard projects and more. They bring decks and fences to life with fun patterns and reflections from sunlight, and they're durable too. Thanks to the ¼ inch thick heavy-duty color-tinted glass, they hold up to harsh hot and cold weather while protecting your post tops. Glass post caps are the clear winners against big box store post caps. Get in on the elegant, fun glass post caps!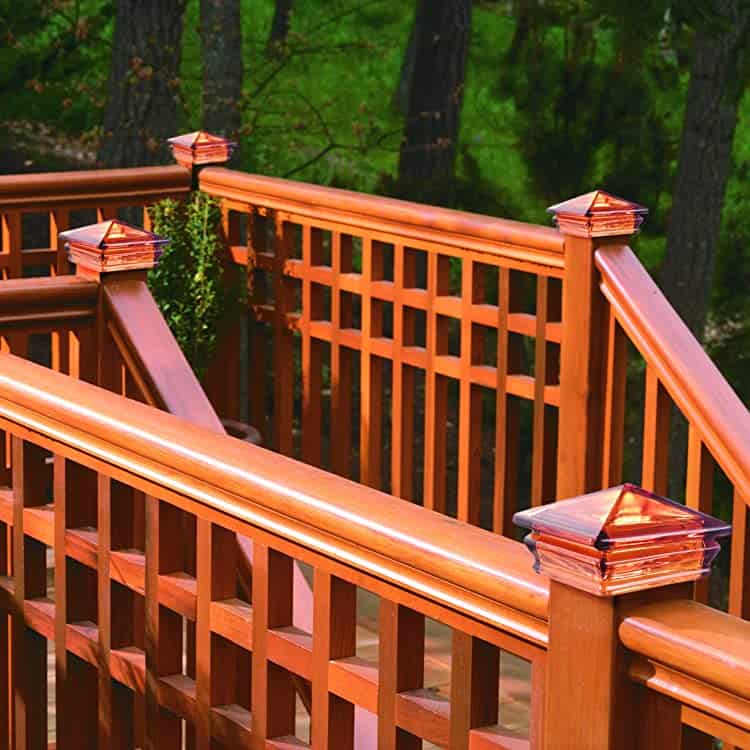 Four Vibrant Stained Glass Post Cap Colors
Choose from four colors to accent an existing color theme or a contrasting color to bring even more color to your home's yard, garden, or pool area.
Perfect Projects for Stained Glass Post Caps
From decorative fence post caps for outdoor projects to other unique indoor projects like bed post caps and custom furniture, glass post caps will finish your project with unique elegance and a splash of colorful fun..
Stained Glass Deck Post Caps
Complete your deck with beautiful and decorative deck post caps available in multiple colors to fit 4×4 or 6×6 posts.
Stained Glass Fence Post Caps
Add sophistication and color to your fence with decorative fence 4×4 or 6×6 posts. Available in multiple colors.
Stained Glass Mailbox Post Caps
Top your mailbox post with your favorite team color. Available for 4×4 and 6×6 posts in multiple colors.
Stained Glass Newel Post Caps
Bring color and life to indoor and outdoor railing newel posts with these decorative post caps available in multiple colors.
Finish your deck, fence, mailbox, railing project (or any other indoor or outdoor project with posts!) with beautiful and durable glass post caps in three easy steps.
1
Complete your order online.
Select the size, color, quantity, and preferred shipping option. Sizes and colors can be all the same — or mixed and matched.
2
Receive your order in days.
Your glass post caps arrive at your doorstep, each individually boxed and ready for installation on your indoor or outdoor project.
3
Install and enjoy your new glass post caps.
Apply a bead of adhesive silicone around the top edge of your post, and press on your new glass post cap. That's it! No maintenance. Enjoy!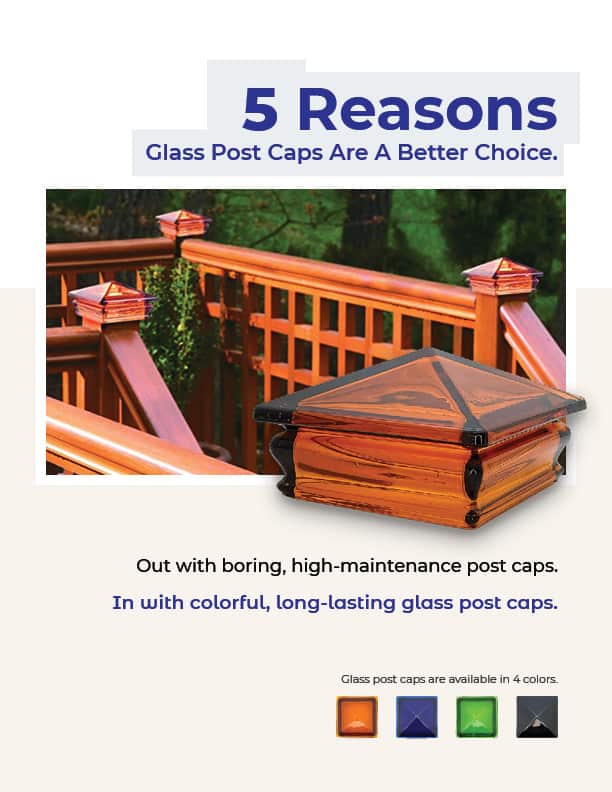 Out with boring, high-maintenance post caps.
In with colorful, long-lasting, durable glass post caps.
Find out why glass post caps are a better choice than wood post caps found at big-box stores. Free download.
The Woodway glass post caps proved to be a perfect fit on our lengthy fence.
Looking for more post cap options?
Additional Glass Post Cap Options: