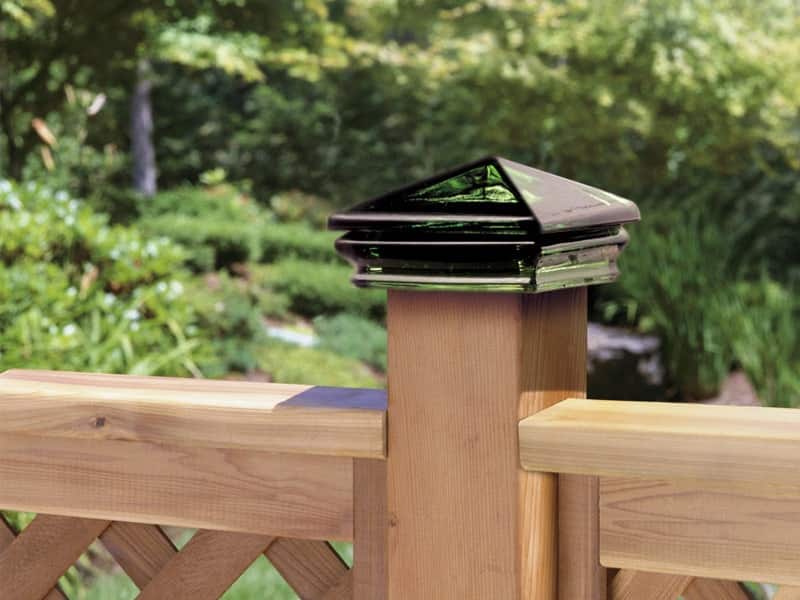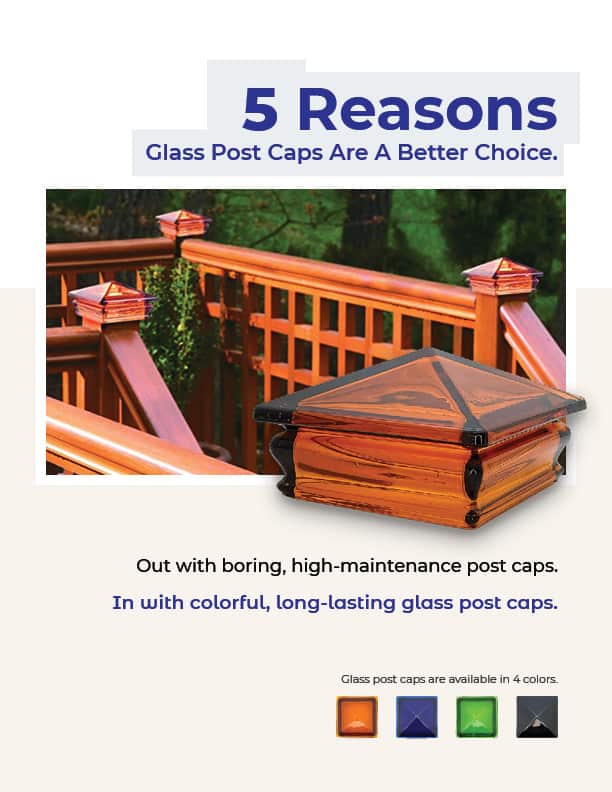 Find out why glass post caps are better than post caps from big box stores.
Big box home stores sell a limited selection of poorly constructed post caps. At glasspostcaps.com, we deliver colorful and sophisticated glass post caps in four vibrant colors made with durable one-piece construction. It's time to upgrade your yard projects with long-lasting glass post caps.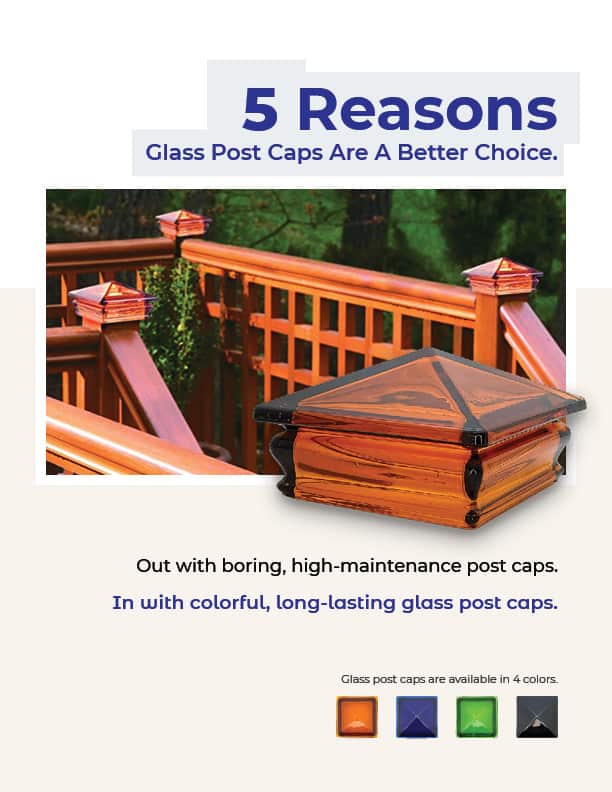 Out with boring, high-maintenance post caps.
In with colorful, long-lasting, durable glass post caps.
Find out why glass post caps are a better choice than wood post caps found at big-box stores. Free download.
Put an end to boring backyards with beautiful glass post caps.
Glass post caps deliver the perfect splash of color to your backyard projects and more. They bring decks and fences to life with fun patterns and reflections from sunlight, and they're durable too. Thanks to the ¼ inch thick heavy-duty color-tinted glass, they hold up to harsh hot and cold weather while protecting your post tops. Get in on the elegant, fun glass post caps!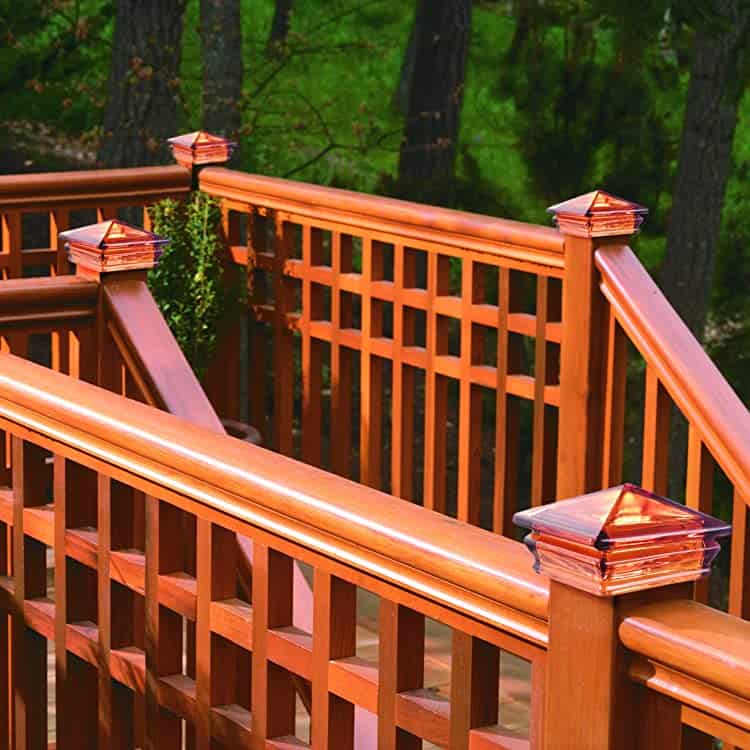 Available in different in colors and sizes.
Choose from four colors and two post cap sizes to beautifully finish your home's yard, garden, or pool area with low-maintenance glass post caps.
The Woodway caps proved to be a perfect fit on our lengthy fence. When a mistake in the order was discovered the Woodway people were up to the task and turned it around very quickly. A company rep called me directly over the weekend to verify the correct order and they were promptly delivered. A good experience in all particulars.